Recovery from Shingles: What to Expect
Was this helpful?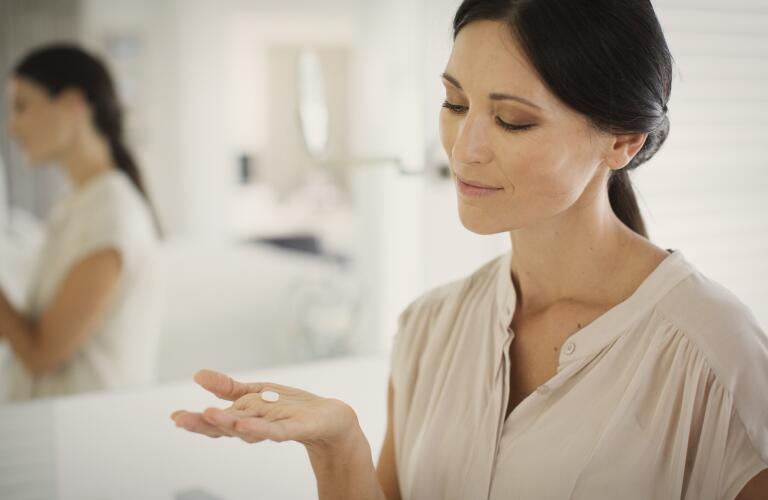 Shingles is a painful rash caused by the same virus that causes chickenpox. People older than 50 are at greater risk of getting shingles because the immune system weakens as we age, allowing the virus to reactivate after a long dormant period. Shingles recovery tends to follow a pattern and may take anywhere from 2 to 6 weeks or more. Some people develop complications after shingles, including nerve pain called post-herpetic neuropathy. Find out what the recovery stages of shingles are and how you can help minimize the symptoms.
Before the shingles rash appears, you may have a burning sensation, itching or numbness in the area where the rash will appear. This stage of shingles can be very painful. If you have these symptoms, see your healthcare provider as soon as you can, because early treatment with an antiviral medication may help you recover more quickly and lessen the chance of complications.
The location and size of the rash varies greatly between people. After chickenpox, the virus lies dormant (not replicating) in the nerve roots of the spinal cord. When the virus reactivates into shingles, it most commonly affects the thoracic section of the spine, so you develop a rash on the torso, or trunk area. However, it can affect higher or lower regions of the spine. The virus can also affect facial structures via the cranial nerves, such as the optic and trigeminal nerves, but this is not as common as reactivation along the trunk.
After the rash develops, which usually appears on only one side of the body, it forms blisters. You may feel like you have the flu or a mild fever. As you recover, you will typically go through these stages:
Blisters begin to burst or weep about 5 days after they develop, and lasts from 7 to 10 days. You should take time off from work and other activities during this period, because you can spread the virus to others through the fluid in the blisters. Otherwise, you can return to work when you feel comfortable doing so.
The blisters will scab over and begin to heal, which takes from 1 to 3 weeks, unless the rash is on your scalp in which case it can take several months.
As they heal, the blisters become smaller and less painful, generally over a period of 3 to 5 weeks.
About 10 to 15% of people with shingles will develop chronic nerve pain, which can be severe. Sensitivity to touch at the site of the rash is possible. The older you are, the more likely it is you will develop this disorder, called post-herpetic neuralgia, or PHN. The pain often lessens over time. Available treatments include anti-inflammatory injections, nerve blocks, certain tricyclic antidepressants, or capsaicin cream, which is made from chili peppers and can help ease nerve pain.
There is no cure for shingles, but there are medications, including antiviral medications, such as acyclovir or valacyclovir, to help fight the infection.
While your shingles is active, you should:
Rest and relax. Try moderate activities, such as walking and listening to music that can help take your mind off the pain. For severe pain, your doctor may prescribe narcotic pain relievers, corticosteroids, and anticonvulsants.
Wear loose-fitting clothes.
Keep the rash clean and dry. Do not cover it or use ointments, which can prevent the blisters from bursting and beginning to scab over.
Try cool compresses, calamine lotion, or an oatmeal bath to ease the itching and pain of the rash.
Don't share bedding, clothing or towels in order to avoid spreading the infection while you have blisters.
There are effective vaccinations available to prevent shingles, so if you have had chickenpox, talk with your healthcare provider about getting protected from shingles.
Was this helpful?