A Guide to Angina
(Ischemic Chest Pain)
Was this helpful?
Angina is chest pain that occurs as the most common symptom of coronary heart disease. It typically occurs under physical exertion or high stress. The most common symptom of angina is pressure or squeezing in the chest. Sometimes, pain occurs in other parts of the body. Angina can be an indicator of a heart attack. Seek immediate medical care (call 911) for serious symptoms such as chest pain or pressure, sweating, and difficulty breathing. These symptoms may be combined with pale or bluish lips and fast heart rate, or tachycardia.
Explore this article for details about angina, what angina feels like, other symptoms, causes, and treatment.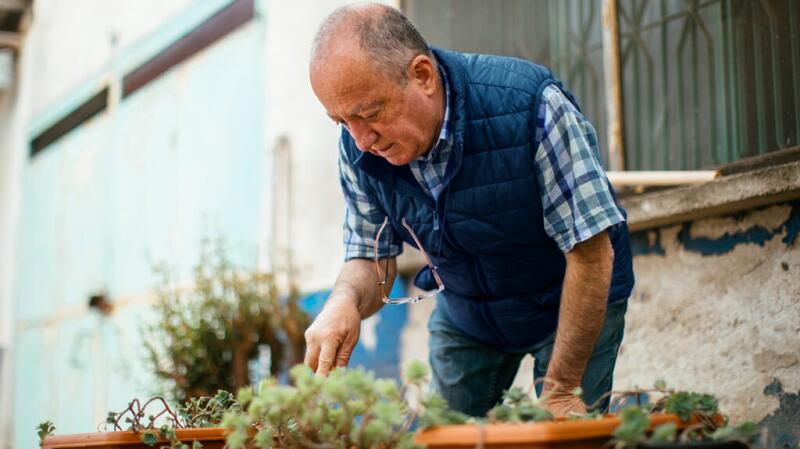 Angina, or chest pain, is due to a lack of oxygen-rich blood flowing to the heart muscle. It is a common symptom of coronary heart disease. A recent survey found that more than 21% of people with coronary artery disease reported having angina at least on a monthly basis. More than 12% had it weekly or daily. Chest pain or discomfort happens when the heart muscle does not receive enough oxygen-rich blood.
Angina develops due to coronary heart disease and an underlying heart problem called myocardial ischemia. This occurs when one or more of the heart's coronary arteries are narrowed or blocked. Coronary arteries are blood vessels that supply blood to the heart muscle.
Angina also can occur in people with other underlying conditions. These include diseases of the heart valves, uncontrolled high blood pressure, and hypertrophic cardiomyopathy, known as an enlarged heart.
There are four main types of angina. Signs and symptoms can depend on the type of angina a person has.
The symptoms of angina are caused by a lack of oxygen-rich blood flowing to the heart. They can vary in intensity.
Common symptoms of angina
People may describe the feeling of angina in different ways, but there are many common symptoms.
Discomfort may feel like squeezing, pressure, or indigestion.
Pain may spread to the arms, shoulders, neck, jaw, or back.
Episodes usually last less than 5 minutes but can be longer.
Chest pain during physical activity or stress doesn't come as a surprise.
Chest pain or pressure is usually relieved by rest or medication.
Angina symptoms in females
Females often report unexpected "extracardiac" symptoms, such as nausea and right sided chest discomfort. Chest pain is still the most common symptom of angina in females. Other symptoms include:
nausea and vomiting
neck, jaw, throat, arm, shoulder, or back pain
Serious symptoms that might indicate a life threatening situation
In some cases, angina can be life threatening. Seek immediate medical care (call 911) for any of these life threatening symptoms:
severe chest pain or pressure that lasts longer than five minutes, sometimes as long as 30 minutes
chest pain that is not relieved by rest or medicine
chest pain that occurs at rest, while sleeping, or with little physical exertion
difficulty breathing or rapid breathing
pain or discomfort in the center of the chest, or in the arms, shoulder, elbows, jaw, or back
pain that continually worsens
Angina is caused by a lack of blood flow through the coronary arteries, often as a result of coronary artery disease. Plaque buildup, which narrows and stiffens the coronary arteries, causes diminished blood flow. This is known as atherosclerosis.
Risk factors for angina include:
age (males older than 45, females older than 55)
diabetes
high cholesterol
high blood pressure
lack of exercise and poor diet
obesity
smoking
family history of heart disease
You may be able to lower your risk of angina by:
getting regular physical activity
reducing cholesterol and fat in your diet
keeping other health conditions, such as cholesterol, blood pressure, and diabetes, under control
stopping smoking
reducing emotional stress
Angina is associated with coronary artery disease, which can result from a variety of health conditions including:
atherosclerosis, or narrowing of the arteries due to plaque buildup
diabetes
high triglyceride levels
high LDL cholesterol, often called "bad" cholesterol
reduced HDL cholesterol, or "good" cholesterol
Angina pain may also be misdiagnosed as pain caused by other conditions in the chest or abdominal region. These can include acid reflux, gallstones, and stomach ulcers.
Doctors diagnose angina by performing a physical exam and asking about symptoms and medical history. Questions your doctor will likely ask you include:
What kind of symptoms are you experiencing?
How long do symptoms last?
Do your symptoms improve with rest?
Do you have any diagnosed cardiovascular conditions?
Do you have a family history of cardiovascular conditions?
Do you have any other chronic conditions such as diabetes, high blood pressure, or high cholesterol?
Are you currently on any medications?
Doctors may also run tests to diagnose the cause of angina and determine the severity of the underlying coronary heart disease. These tests for angina include:
Angina treatment varies depending upon the severity of symptoms. Your doctor will likely recommend lifestyle changes and possibly medication.
Lifestyle changes to treat angina
You can make adjustments to your lifestyle to reduce angina episodes. These include:
reaching a moderate weight
eating a healthy diet
stopping smoking
reducing emotional stress
Medications to treat angina
Medications to treat stable angina vary depending on a person's underlying conditions. Medications to treat unstable angina focus on reducing pain, avoiding myocardium damage, and lowering the risk of death.
It is important to take all medications as prescribed to avoid complications. If you have concerns or experience side effects, talk with your doctor about all your medication options. There may be a different dose or medication with fewer side effects. Do not stop taking your medicine without talking to your doctor.
Nitrates are used to dilate the coronary arteries, increasing blood flow to the heart. Nitroglycerin is the mainstay of treatment for angina.
Antiplatelet drugs to treat angina
Antiplatelet drugs help prevent blood clot formation and include aspirin and clopidogrel (Plavix).
Beta-blockers to treat angina
Beta-blockers are drugs used to lower heart rate. Examples include:
Calcium channel blockers to treat angina
Calcium channel blockers are a group of drugs that reduce the workload on the heart muscle. Examples include:
diltiazem (Cardizem, Dilacor)
nifedipine (Adalat, Procardia)
verapamil (Calan, Isoptin)
Angiotensin-converting enzyme inhibitors to treat angina
Angiotensin-converting enzyme (ACE) inhibitors relax and open blood vessels. Examples include:
captopril (Capoten)
enalapril (Vasotec)
ramipril (Altace)
Statin medications may be prescribed to help lower your blood cholesterol levels if you have angina. A lower cholesterol level may help prevent further plaque buildup. Examples include:
Treatments for severe angina symptoms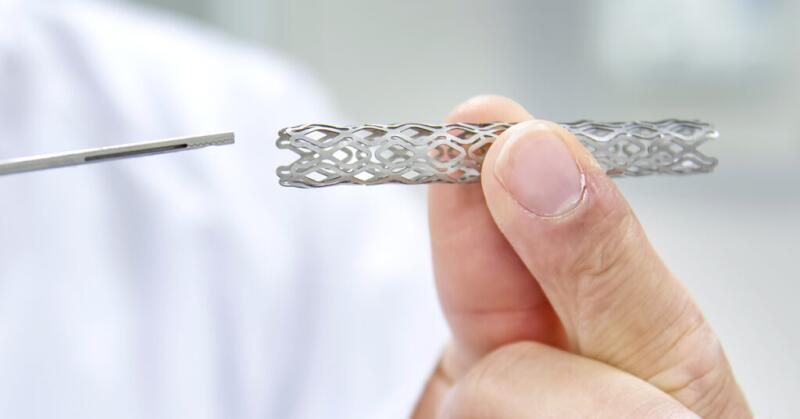 Severe symptoms that do not go away with medication may be treated with invasive techniques, such as heart bypass surgery or coronary angioplasty. Coronary angioplasty opens up the clogged arteries with a catheter and possibly placing a stent to keep the artery open.
Unstable angina is an emergency that requires immediate treatment in a hospital.
Start by following your doctor's instructions and taking all medications as prescribed. You can also reduce your risk of angina by:
avoiding large meals and rich foods that leave you feeling stuffed if heavy meals trigger angina
avoiding situations that make you upset or stressed if emotional stress triggers angina
learning ways to manage stress that cannot be avoided
slowing down or taking rest breaks if physical exertion triggers angina
Left untreated, angina may lead to severe heart damage or a heart attack, which can be life threatening. Complications of angina include:
Here are some questions people often ask about angina.
What should you do during an angina attack?
When a stable angina attack occurs, remain calm. Typically, the pain will subside with rest, so take a break if you are doing a strenuous activity. Try a relaxation technique if stress is causing the angina attack. Take any medication your doctor has prescribed for an angina attack. This may include nitroglycerin to help relax your heart. If symptoms don't subside with these measures after 15 minutes, seek emergency medical attention (call 911).
How long does angina last?
The symptoms of an angina attack will usually go away within 5 minutes if you stop the activity that's causing stress on your heart and take a nitroglycerin tablet, if prescribed. Sometimes the attack might last longer than 5 minutes, but rarely longer than 15 minutes.
What does angina feel like?
People may describe the feeling of angina in different ways. Common sensations include squeezing or pressure in the middle of the chest, under the sternum. Other people feel a sense of breathlessness, or a burning feeling similar to indigestion.
Many people experience discomfort or pain in other parts of their body besides the chest. You may feel discomfort in your arms, neck, shoulder, back, jaw, or upper abdomen.
Is angina life threatening?
Stable angina is typically not life threatening, but unstable angina can be fatal if it causes a heart attack or stroke. It is possible that stable angina can develop into unstable angina. Keep track of how often angina attacks occur and what you were doing when they happened. Talk with your doctor about evaluating any kind of chest pain you are having.
Angina can be an uncomfortable symptom of coronary heart disease. While angina is not a disease itself, the chest discomfort can be managed with rest. It can often be prevented with lifestyle changes and some medications.
Talk with your doctor about any kind of chest pain. It is important to get appropriate treatment for heart disease or another health condition you may have.
Was this helpful?