PHYSICIAN VOICES

Treating Wet Age-Related Macular Degeneration: Why Earlier Is Better

Was this helpful?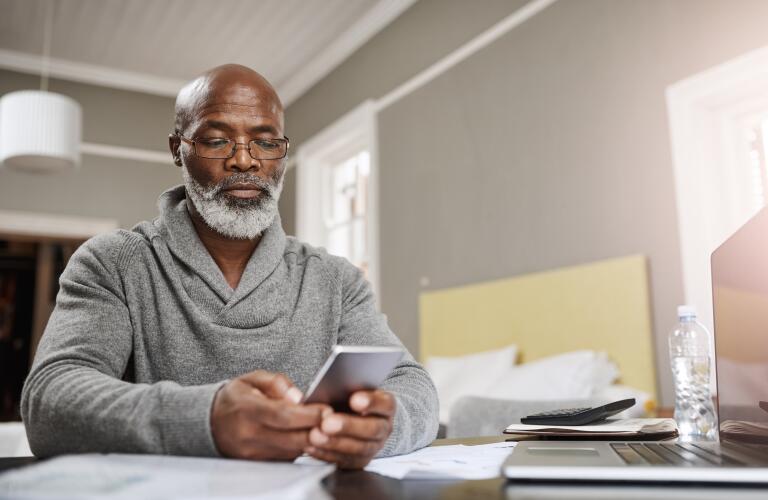 Wet age-related macular degeneration (wet AMD) is an eye condition that causes blurred vision or blind spots in your central vision. When this happens, you may lose the ability to see details, which can greatly impact your daily activities and quality of life. Wet AMD is one of two types of age-related macular degeneration; the other is called dry AMD, which develops first and then can progress into wet AMD. Although dry AMD symptoms typically progress gradually, wet AMD can cause a sudden change in vision. Fortunately, there are several treatments available for wet AMD that may recover lost vision, and help reduce the progression of the disease. If treatment begins early enough, excellent vision is often maintained. Therefore, it is critical to be aware of changing symptoms and take action without delay. If left untreated, the vision loss from wet AMD can be permanent and devastating.
The retina is a thin tissue that lines the inside of the back of the eye and contains cells that sense light. At the center of the retina is the macula, which is enriched with specialized cells that allow you to see fine details. Macular degeneration is a disease that occurs with aging, and always begins with the dry form. About 90% of people diagnosed with macular degeneration have dry AMD. People with dry AMD may not have any symptoms, or they may experience reduced central vision, decreased color brightness, difficulty recognizing faces, and visual distortions. Dry AMD usually affects both eyes, develops slowly over years, and does not affect your peripheral vision.
About 10% of people with macular degeneration progress to develop wet AMD, which occurs when abnormal blood vessels form under the retina and begin to leak fluid and blood. The change from dry AMD to wet AMD can be sudden, and patients may experience symptoms such as distortion, where straight lines become curved or wavy, or dark spots in their central vision resulting from bleeding.
When wet AMD is treated early, it is often possible to retain great vision. Therefore, patients with dry AMD should be aware that if they notice any changes in their vision, they must be evaluated by their ophthalmologist right away. It is also important that patients with dry AMD keep up with appointments at regular intervals, so that imaging studies can be performed to look for any percolating changes that are asymptomatic. A simple test can also be done at home using an Amsler grid. This grid is made up of horizontal and vertical lines, and patients can look at it with one eye covered at a time. If the lines are distorted, blurred, or blocked out, that may be a sign of dry AMD progressing into wet AMD and should be evaluated.
Wet AMD, unlike dry AMD, is a treatable disease. Researchers are still working on developing treatments for dry AMD. But several effective therapies for wet AMD are available. When wet AMD is detected early and treated, vision can often be preserved for the lifetime of the patient. However, if wet AMD is allowed to continue progressing, there's a risk of extensive bleeding and scarring, which can lead to severe and permanent loss of vision.
Wet AMD is treated with drugs that are injected into the eye. The drugs are designed to block a molecule called vascular endothelial growth factor (VEGF). VEGF helps blood vessels grow, so blocking it causes the abnormal blood vessels to regress. The injections are given every one to three months, depending on the patient. Currently, two anti-VEGF drugs are approved by the Food and Drug Administration (FDA) to treat wet AMD: ranibizumab (Lucentis) and aflibercept (Eylea). A third anti-VEGF drug, called bevacizumab (Avastin) is also effective, but it is used off-label. These injections are not a cure for wet AMD; they need to be given consistently. But patients who do receive them on a regular basis are typically able to preserve their vision and live their normal lives.
A diagnosis of wet AMD is serious and potentially blinding. However, excellent therapies are available. In the vast majority of patients, appropriate treatment can maintain vision for your lifetime.
If you suspect you may have symptoms of wet AMD, schedule a consultation with your ophthalmologist. Acting early can preserve your vision and improve your quality of life for many years ahead.
Was this helpful?