How to Increase Estrogen Naturally
Was this helpful?
Menopause and other conditions can cause low estrogen levels. Certain foods, supplements, and lifestyle changes may help you increase estrogen levels naturally. Estrogen is a hormone responsible for female sexual characteristics such as breast development, ovulation, and vaginal health.
This article explores natural ways to increase estrogen levels through diet, supplements, and exercise. This article also discusses hormone replacement therapy (HRT) and the importance of estrogen in the body.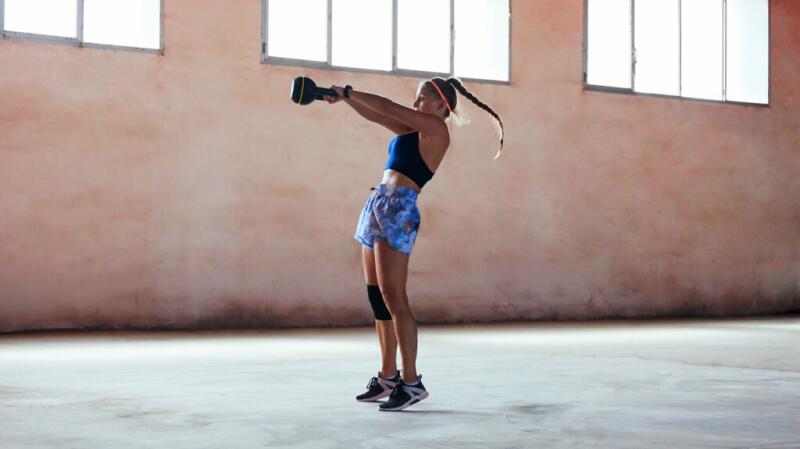 Phytoestrogen-rich foods are plants and plant-based foods that contain compounds similar to estradiol, a type of estrogen hormone. When you eat phytoestrogen-rich foods, your body's estrogen receptors may recognize them as estrogen and mimic estrogen's effects.
While more study is necessary, the authors of a 2019 article state that phytoestrogens may suppress symptoms of low estrogen due to menopause. In addition, phytoestrogens do not increase the risk of blood clots or breast tissue damage when compared with hormonal therapy.
Phytoestrogen-rich foods include:
soybeans
flax seed
garlic
celery
carrots
potatoes
rice
wheat
red clover
sweet potatoes
apples
pomegranates
Some vitamins and minerals may help increase estrogen levels.
Vitamin D is an essential vitamin for maintaining normal concentrations of calcium and phosphorus. It helps the small intestines absorb these minerals through food. Vitamin D naturally occurs in very few foods.
A 2017 study looked at the effects of vitamin D3 on pig ovaries and found that an increase in vitamin D3 supplementation increased estrogen levels. More research is necessary to understand its effect on humans.
Boron is a trace mineral with a vital role in the body. Research suggests that boron helps with many functions, including:
promoting bone growth and maintenance
healing wounds
influencing how the body uses estrogen and testosterone
reducing inflammation
preventing certain cancers
More study is necessary to understand how boron may benefit people with low estrogen.
Dehydroepiandrosterone (DHEA) is a hormone produced by the adrenal glands, the glands on top of the kidneys.
According to a 2021 review, supplementing 50 mg of DHEA daily appears to significantly increase estrogen levels, especially in postmenopausal people.
Supplementing with plant extracts or botanicals is becoming increasingly popular. One contributing factor may be findings from the Women's Health Initiative. The findings shed light on the increased risk of breast cancer and other serious conditions associated with estrogen and progesterone hormone therapy for certain populations.
Additionally, some extracts may protect against common postmenopausal conditions such as osteoporosis and breast cancer. However, although many people consider botanicals to be natural and safe remedies, rigorous testing for potential drug interactions or toxic effects is needed.
Although more research is needed, the most common plant extracts taken for symptoms of menopausal low estrogen include:
red clover
kudzu
hops
licorice
rhubarb
chasteberry
horny goat weed
alfalfa
As with any type of supplementation, discuss potential changes to your diet and lifestyle with your doctor.
Decreased estrogen levels lead to a decrease in bone density. This increases the risk of osteoporosis, a condition where bones become brittle and fracture easily.
A 2019 study shows that regular exercise helps increase estrogen levels in people past menopause. During the study, researchers observed the effects of aerobic and anaerobic exercises on estrogen levels. The results showed that anaerobic exercises were more effective than aerobic exercises in improving estrogen levels.
Anaerobic exercises involve quick, burst-like exercises performed with maximum effort, such as:
When natural methods are insufficient, HRT may be an option. Conventional HRT typically involves taking an estrogen and progesterone component to mimic naturally produced hormones.
Supplemental estrogen medications may be taken orally or transdermally. Oral estrogen is a pill that you take by mouth. This form comes with an increased risk of blood clots.
Transdermal estrogen comes in the form of a skin patch, so the estrogen is absorbed through the skin. This method may reduce the risk of blood clots when compared with oral estrogen.
Not everyone is a candidate for hormone therapy. Those with the following conditions may not be able to use HRT:
People with low levels of estrogen may be at a higher risk of certain health conditions, such as:
Heart disease: Without estrogen, cholesterol starts to build up on blood vessel walls.
Stroke: After age 55, the risk for stroke doubles every decade.
Osteoporosis: Less estrogen causes quicker loss of bone mass.
Urinary incontinence: Less estrogen weakens the urethra.
Oral issues: Dry mouth is more common with low estrogen and can lead to more cavities.
Lead poisoning: Because bones store lead that you have encountered in your lifetime, postmenopausal bone loss due to reduced estrogen levels may release lead into the bloodstream.
Discuss your individual situation with your doctor if you are experiencing symptoms consistent with low estrogen. They can help you assess your potential need for estrogen supplementation.
Too much estrogen is also not healthy. Too much natural or synthetic estrogen may cause symptoms such as:
Before starting any natural or synthetic supplementation methods, talk with your doctor.
Estrogen levels naturally rise and fall during your life. Your menstrual cycle and other conditions, such as pregnancy and menopause, can influence estrogen levels.
Hormonal therapy is available for helping alleviate symptoms of low estrogen. However, with recent concerns that hormonal therapy possibly increases the risk for breast cancer, many people are looking for natural ways to increase estrogen.
Certain foods, vitamins and minerals, plant extracts, and exercise may help you increase estrogen naturally.
Contact your doctor to determine whether you need to increase your estrogen levels.
Was this helpful?