11 Drugs Commonly Prescribed for Breast Cancer
Was this helpful?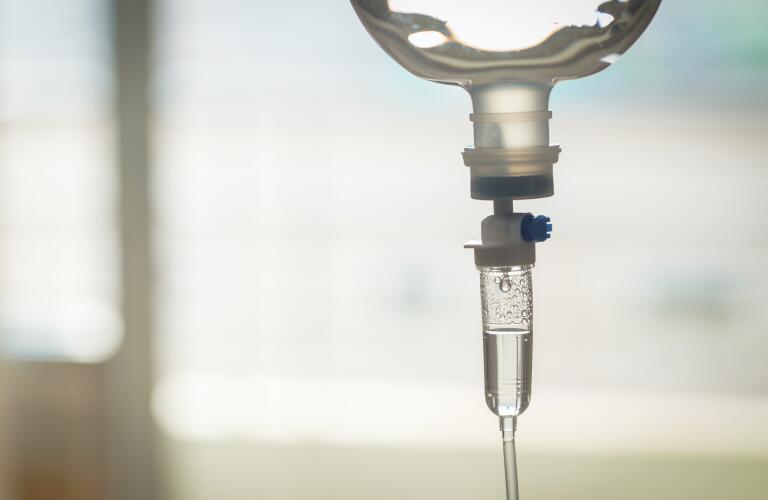 Breast cancer is the second-most common cancer affecting American women after skin cancer. It can also affect men, but this is very rare. Mammogram screening finds many breast cancers before symptoms develop. This means doctors often find breast cancer in early, highly treatable stages. Surgery is typically part of breast cancer treatment. Medications are also standard treatment options for all stages of breast cancer. There are different classes of cancer drugs and proven medications for breast cancer within each class.
Medication-based treatment options for breast cancer mainly depend on the stage and the tumor's characteristics. Your doctor will run tests to check the type of breast cancer and if the cancer has spread—or metastasized. The test results will help your doctor decide on the best treatment recommendation for you. Doctors follow expert guidelines when choosing which medicines to use in treating breast cancer.
Classes of breast cancer drugs include:
Chemotherapy. These drugs are a main treatment for breast cancer. Side effects are likely with chemotherapy—or chemo—because of the way it works. Chemo kills or slows the growth of rapidly multiplying cells. This includes both cancer cells and some normal cells in your body. However, some chemo drugs carry more risk of side effects than others. Talk with your doctor to understand the specific side effects of your breast cancer chemo regimen.

Hormone therapy. This class of drugs works on breast cancers with hormone receptors. Female hormones—estrogen and progesterone—stimulate growth of hormone receptor-positive breast cancer cells. Hormone therapy works to lower hormone levels or block the hormone receptor on the cancer cell.

Aromatase inhibitors are a type of hormone therapy for breast cancer. They lower hormone levels blocking an enzyme (aromatase) necessary for making estrogen. Hormone therapy side effects include hot flashes, fatigue, vaginal dryness, and night sweats.

Targeted therapy. These drugs recognize markers (typically proteins derived from mutated tumor genes) that help cancer cells grow or spread into other tissues. Targeted therapies for breast cancer recognize and block markers present only on cancer cells. This means the drug inhibits breast cancer cell growth but not normal cell growth. Sometimes, these therapies work when traditional chemotherapy does not. Doctors can use targeted therapies to treat hormone receptor-positive and HER2-positive breast cancers. Side effects are usually milder with these drugs than traditional chemotherapy. Talk with your doctor so you know what to expect.

There are various ways to receive cancer medication. Typically, you will get injection medicines in an outpatient clinic or hospital setting. You can usually take hormone therapy and other tablet medications at home. Your doctor will monitor you closely during your treatment cycles. It may be necessary to adjust your doses as you go through cancer treatment.
Doctors usually follow treatment protocols for cancer therapy. Protocols list the combination of drugs and how doctors should give them. Here are 11 drugs commonly prescribed for breast cancer:
Anastrozole (Arimidex) is an aromatase inhibitor. It decreases estrogen levels in the body and can treat breast cancer that grows in the presence of estrogen. Anastrozole is a tablet you take once a day.

Cyclophosphamide (Cytoxan) is chemotherapy that comes as a tablet and an injection. You take the tablet once daily. Doctors give the injection intravenously—through a vein.

Everolimus (Afinitor) is a targeted therapy. It interferes with signals telling cancer cells to grow and divide. This stops cancer cells from multiplying. It also decreases the blood supply to the cancer. It comes as a tablet and a dissolvable tablet you take once a day.

Exemestane (Aromasin) is an aromatase inhibitor tablet you take once daily after a meal.

Fluorouracil (Adrucil) is chemotherapy you receive intravenously.

Lapatinib (Tykerb) is a targeted therapy. It blocks a protein that signals cancer cells to grow and divide. The dose consists of several tablets you take together once a day.

Letrozole (Femara) is another aromatase inhibitor tablet you take once daily.

Methotrexate (Abitrexate, Folex, Mexate) is chemotherapy that comes as a tablet and an injection. If you take the tablet, your doctor will give you specific instructions for when to take it.

Palbociclid (Ibrance) is a targeted therapy. It works by blocking a protein that signals cancer cells to multiply. It is a capsule you take with food once a day.

Tamoxifen (Nolvadex, Soltamox) is an antiestrogen. It blocks the action of estrogen, which can stop cancer that grows in response to estrogen. It is a tablet you take once or twice a day.

Abemaciclib (Verzenio) is a targeted therapy. It blocks proteins involved in cancer cell growth. It's a pill taken by mouth.

Today, there are more ways than ever for treating breast cancer. The most important thing you can do is talk with your doctor about the goals, benefits, and side effects of each of your options.
Researchers continue to look for new breast cancer treatments. Clinical trials take place all over the country. People with breast cancer can enroll in a clinical trial for access to experimental treatments. This increases your cancer treatment options. If you are interested in participating in a clinical trial, your oncologist can help you find one for your type and stage of breast cancer.

Was this helpful?