What to Expect When Treating Severe Asthma
Was this helpful?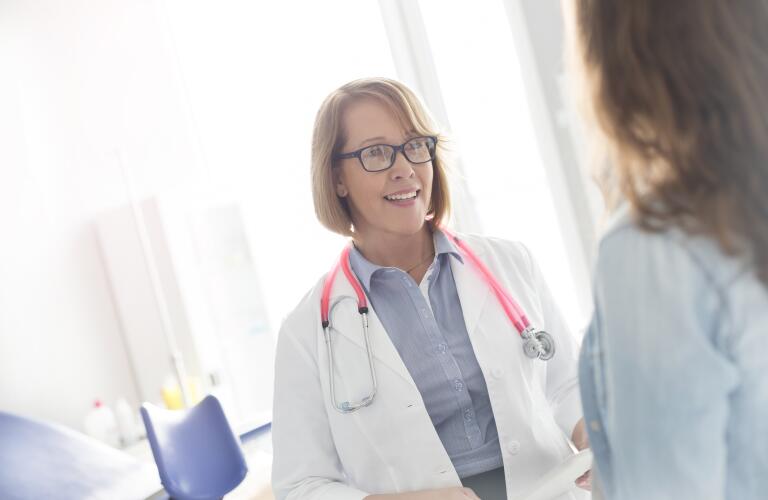 Until there is a cure for asthma, the goal of asthma treatment is to control it. More than 300 million people around the world have asthma, and for most of them, the condition can be well controlled with inhaled corticosteroids to reduce swelling in the airway and medications to relax surrounding muscles. When asthma can't be controlled by these treatments, it's considered severe. About 5-10% of those with asthma have severe asthma and the treatment is highly individualized. Understand why and learn about treatment options.
Unlike many conditions, asthma is heterogenous. That means it isn't caused by one gene. Different genes can also interact with the environment in different ways, causing different types of asthma. Allergic asthma is the most common type and among the easiest types for doctors to diagnose. Up to two thirds of adults with asthma have allergic asthma.
Asthma can also appear to be severe when it isn't. Mild or moderate asthma can seem severe if it's aggravated by other factors:
Smoking

Obesity

Air pollution

Occupational exposures

Severe sinus disease

Gastroesophageal reflux disease (GERD)

Frequent respiratory infections

Obstructive sleep apnea
If these factors can be addressed successfully, asthma may be controllable with typical treatment. It's also worthwhile for those with asthma to make sure they're using their inhalers correctly for optimal symptom control. More than half don't. If you use an inhaler, ask your doctor to watch your method. A spacer or holding chamber attachment can make using inhalers easier. Inhalers are also available that are activated by your breath, so you don't have to press down on them.
Before making a diagnosis of severe asthma, your doctor may recommend you work with an asthma specialist for three months or more. It's that important to receive an accurate diagnosis, because your diagnosis drives the best next steps and treatment options for you.
Some of the best minds in science have devoted themselves to severe asthma research over many decades. Treatment with high dose inhaled corticosteroids combined with a second type of controller medicine has stood the test of time, controlling severe asthma effectively for many people around the globe. Not everyone, however, responds to this treatment.
To meet the need for more treatment options, newer biologic therapies have been developed and made available, beginning about a decade ago and as recently as last year. Biologic therapies are proteins made from human genes that disrupt the production of specific cells in your immune system that are causing problems.
Omalizumb (Xolair) is for allergic asthma. It blocks the antibody that causes allergies to stop your body from reacting. It's given every two to four weeks as a shot.

Mepolizumb (Nucala) is for non-allergic, eosinophilic asthma. It impedes the production of eosinophil, a type of white blood cell, that can over-produce in your lungs and make it hard to breathe. It's given every four weeks as a shot.

Benralizumab (Fasenra) is also for eosinophilic asthma. It's given every four to eight weeks as a shot.

Reslizumab (Cinqair) is used to reduce eosinophilic asthma attacks in combination with non-biologic medications. It's given intravenously (by IV) every four weeks.
Biologic therapies tend to be expensive, and it's not always clear which one may work best in a given situation. However, the vision of biologics for severe asthma is to reach a state of truly personalized symptom control.
All treatments, old and new, have benefits and side effects. Work with your doctor closely to ensure your symptoms, triggers, and side effects are well understood. Controlling severe asthma is often a marathon, not a sprint. It requires some patience with the process, your asthma – and yourself.
Was this helpful?