Treating Severe Asthma With Prednisone
Was this helpful?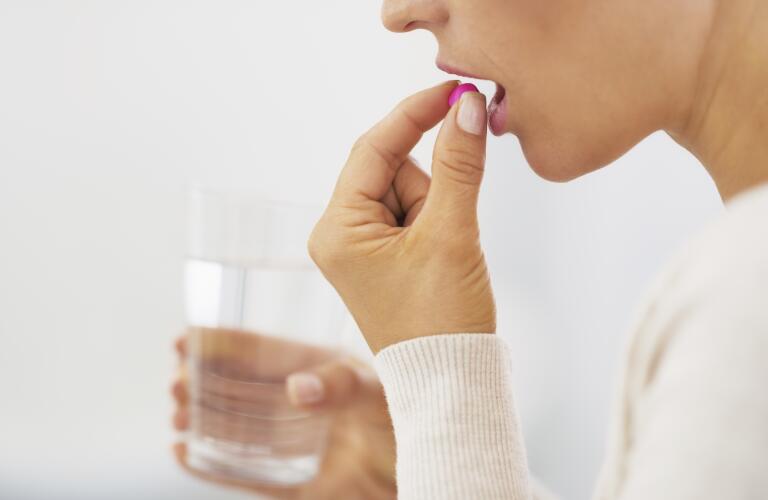 If you've been diagnosed with asthma, your doctor has likely explained what you can do to help control it, like taking your medications as directed, avoiding things that trigger your asthma, and managing any other medical conditions you have that can make it worse. However, if you're part of the small percentage of people with severe asthma, you may find your asthma difficult to manage even if you follow your doctor's advice. Severe asthma is defined as having ongoing symptoms and complications of the disease despite adhering to proper treatment. People with severe asthma are often prescribed an oral steroid, prednisone, to help manage asthma exacerbations. Here are some important things you should know about this asthma medication.
During an asthma attack, your airway tissues become inflamed and your airway narrows, leading to coughing, wheezing, and shortness of breath. Steroids like prednisone reduce the swelling and inflammation by changing the way your immune system responds. This makes it easier for you to breathe.
Prednisone is taken by mouth, either in liquid or tablet form. It is usually given for short periods of time ranging from 3 days to 2 weeks, often called "steroid bursts". In some cases of hard-to-control asthma, it may be given as a low dose for a longer period of time.
Steroids used to treat asthma can come in different forms. You may have a steroid inhaler that is used once a day as a control medication to help prevent symptoms of asthma from occurring. Also referred to as inhaled corticosteroids, this type of asthma medication acts directly on the tissues of your airway to keep swelling down.
Prednisone, on the other hand, works differently. It is considered a systemic corticosteroid, meaning its anti-inflammatory action enters the bloodstream and affects your whole body. Other systemic steroids can be given by an injection or into a vein to treat serious asthma attacks that land you in the hospital.
Systemic steroids like prednisone are often used in conjunction with inhaled steroids to manage and treat severe asthma.
When used for short-term treatment, prednisone is generally safe, but does pose the risk of side effects. These side effects can become more serious the higher the dose and the longer you are on the medication. These include:
Headache

Mood changes

Elevated blood sugar

Elevated blood pressure

Fluid retention and weight gain

Osteoporosis (thinning of your bones)

Weakened immune system

Slowed growth

Elevated pressure within your eyes and cataracts
Be sure to discuss possible side effects with your doctor and notify him or her should any occur.

It's important to take your prednisone just as your doctor orders. Take the correct dose at the correct time, and don't "double up" if you forget to take a dose. Prednisone may also be given on a tapered schedule, where you slowly decrease the amount you're taking over time. Stopping prednisone too suddenly can have negative effects on your body, including fatigue, joint pain, and nausea.
Prednisone has the potential to interact with many other medications and natural supplements. This includes medications you purchase over the counter. Let your doctor know about any medications you are taking or before you start something new.
Many people with severe asthma will be prescribed multiple courses of prednisone, but because of its potential for side effects with long-term use, it's important to address this with your doctor. Sometimes adjustments can be made in your normal treatment regimen. You may require higher doses of inhaled corticosteroids or need to be placed on additional control medications to help manage your symptoms. Ask your doctor about other classes of medications that may be helpful such as:
Long-acting beta-adrenergic bronchodilators (LABA)- This type of asthma medication can help reduce airway swelling for up to 12 hours.

Leukotriene pathway modifiers- These block certain chemicals in the immune system that lead to asthma symptoms.

Biologics- These genetically engineered proteins are made from living cells in a laboratory. New biologic treatments are available for certain types of asthma, including allergic and eosinophilic asthma. They can help some cases of severe asthma that previously were hard to treat.
If you have severe asthma, finding the treatment plan that works best for you can be challenging. Prednisone and other steroids can be very effective, especially when you're recovering from a significant asthma attack, but it may take some fine tuning of your other asthma medications to keep your symptoms at bay. Working closely with your doctor throughout this process can help.

Was this helpful?