How to Get the Most Out of a Virtual Doctor Visit for Severe Asthma
Was this helpful?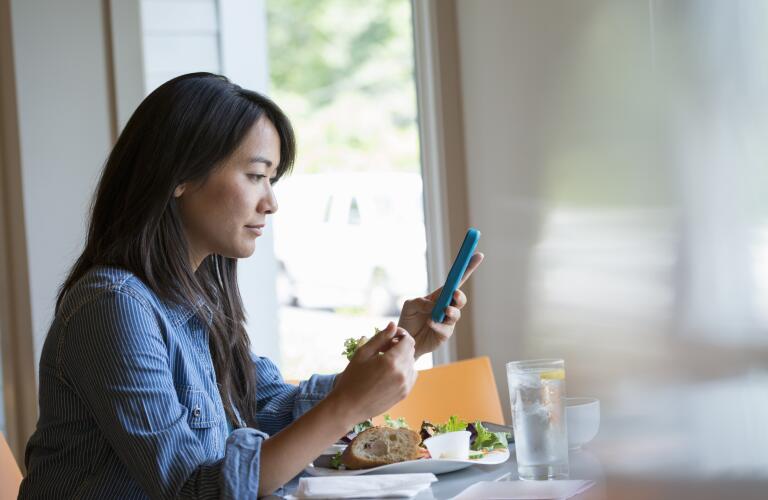 Here's a situation you may encounter sometime very soon: a telehealth visit with your asthma specialist. If your asthma doctor suggests you set up your next visit as a telehealth appointment and you've never had a virtual doctor visit, you may not know what to expect. But some simple preparations can help you get ready for your telehealth session, which can, in turn, help you stay in control of your severe asthma.
In the past, you may have chatted with your doctor by phone or submitted a message through your online patient portal. Those methods, plus secure text messaging, are still valid options for consulting with your doctor about your asthma, especially if it's just a quick question or a request for a medication refill.
But a growing number of physicians are now offering the chance to connect through teleconferencing platforms that allow you to see and talk to each other in real time. If you're not sure which option your doctor is offering, just ask. The office should be able to provide you necessary information about what program to use. If you're going to be connecting through a video chat, you may need to download an app or register online. Once you're set up, make sure your computer or device has a camera and microphone–and that you have access to a high-speed internet connection.
Once you're confident you've successfully tackled the technology angle, you can turn your attention to the other items you may need during your telehealth visit. It's better to gather them up in advance so you're not scrambling while the clock ticks away during your telehealth session.
Some of those items may include:
Your most recent peak flow readings, if possible
Medications you take, including dosage amounts and the times you take them
Experts always recommend taking notes during a doctor's appointment, so grab a notepad and pen and keep them nearby. Taking notes can help you remember exactly what you and your doctor discussed after you disconnect and return to your regular routine.
How would you prepare for a regular office visit with your asthma specialist? The steps you take are probably the same steps you should take to prepare for your telehealth session. Consider these strategies to prepare for your upcoming virtual doctor visit:
Make a list of any questions you have for your doctor
Make a note to ask for medication refills if you need them
Think about your responses to questions your doctor typically asks, such as whether you've had any recent flare-ups and what triggered them, or whether your asthma has affected your ability to exercise
Remember to raise any concerns you might have about your asthma medications, too. For example, do you worry you've been using your rescue inhaler more often? Your doctor might want to readjust your preventive medication dosage. Are you experiencing any side effects that are hard to tolerate? Let your doctor know so you can discuss the possibility of switching to a different medication.
When the day of your appointment arrives, be ready. You don't have to travel to your doctor's office, but you do want to make sure you're in a quiet space, preferably with a door you can close, for your telehealth visit. Make sure you have your supplies and questions ready to go, too.
Minimize potential distractions by letting the other members of your household know you need the time to speak to your doctor without any interruptions. You might even put your smartphone on airplane mode or turn down the ringer, so a call won't interrupt your visit. Double check all your technology, including your internet connection, to make sure it's working. And don't forget to make sure your device is charged up or plugged in.
Before your visit concludes, make sure you're clear on what you need to do going forward. It's also a good idea to ask your doctor for guidance on setting up your next visit.
Was this helpful?