How Telehealth Can Help People With Severe Asthma
Was this helpful?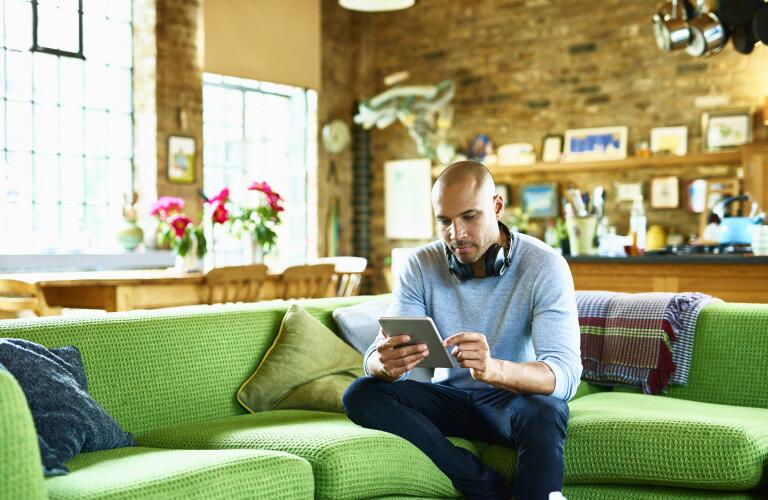 If you have severe asthma, you're probably accustomed to regular visits with your asthma specialist. The frequency of those visits depends largely on how well-controlled your asthma is. If your asthma is under control and you're not having too much trouble, you might only need to see your pulmonologist or allergist once every six months. But poorly controlled asthma might warrant more frequent visits, perhaps even monthly. Today, you can take advantage of telehealth for some of those consultations to keep your severe asthma managed from home.
Thanks to advances in technology, most doctors now offer telehealth, meaning you can meet with your asthma doctor via phone call, text message, and live video chat. The convenience factor is a big advantage of telehealth. You may welcome the chance to reduce some of those frequent visits to your allergist or pulmonologist's office by connecting with your doctor from the privacy of your own home. And if you're traveling and away from home, you can still talk to your doctor and get the care you need. Telehealth may also appeal to you because you don't have to take as much time away from your job, and you don't have to arrange childcare if you're a parent.
Plus, you can avoid subjecting yourself to any germs that might be lurking in the waiting room at your physician's office, something that's always a concern for people with severe asthma, who tend to be more vulnerable to complications from upper respiratory infections. You will, however, still need to carve out some time to focus completely on talking with your doctor about your asthma. If you're using telehealth to replace an in-person visit, you'll want to make the most of this opportunity to connect with your doctor.
Common asthma symptoms include coughing, wheezing, shortness of breath, and tightness in your chest. Those symptoms might not be so bad for a person with mild asthma. But a person with severe asthma may struggle with these symptoms on a more regular basis–and they may be more intense, too. In fact, they can keep you from regular activities of your daily life, or even send you to the emergency room.
A telehealth visit, however, can put you in touch with your doctor before your symptoms get to that point. You can discuss your experiences and the effectiveness of your current medication. Plus, asthma symptoms can change over time, and telehealth can allow you to discuss the possible need for changes to your treatment plan. Your doctor can write you a new prescription over telehealth and make changes to existing medications if needed.
If you've had a recent flare-up of symptoms, take advantage of your telehealth visit to talk to your doctor about it. Asthma flare-ups can happen to anyone who encounters one of their triggers, even if their asthma is well-controlled. Depending on the severity of the symptoms and your action plan, a puff or two on your rescue inhaler may be all you need to diffuse the situation. But it might not be enough. You may need to get your doctor's opinion about the situation, and you could put in a request for a virtual consultation with your doctor. A phone call or a virtual chat can be a good opportunity to discuss the symptoms and determine if you need to take any additional steps.
Telehealth can be a very useful resource for you, but it does have one important limitation: it's not meant to replace emergency medical care. If you're experiencing an emergency, like severe shortness of breath, don't rely on telemedicine. Seek emergency care instead.
Was this helpful?