ADHD: Is It a Disability? Can I Receive Benefits?
Was this helpful?
Attention deficit hyperactivity disorder (ADHD) is a condition that can cause inattention, hyperactivity, and impulsivity. It can vary in severity, sometimes having significant impacts on a person's everyday life. ADHD is a neurodevelopmental condition, according to the Centers for Disease Control and Prevention (CDC).
It can also qualify as a disability under both the Rehabilitation Act of 1973, Section 504 and the Americans with Disabilities Act (ADA) of 1990. If you have ADHD, knowing your rights under these two acts can help you get qualified for accommodations.
Read on to learn more about how ADHD can count as a disability and how to claim benefits.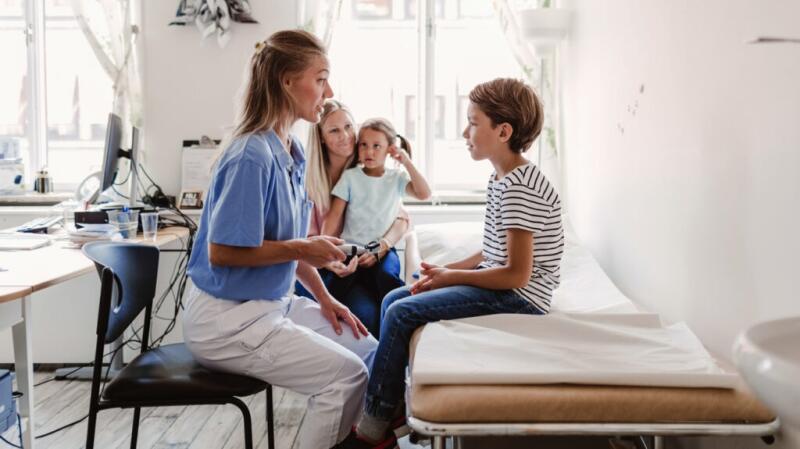 ADHD can count as a disability under the Rehabilitation Act of 1973, Section 504 and the ADA of 1990. However, in order for you to receive benefits, the condition must substantially limit at least one major life activity. This can include learning and completing schoolwork.
Rehabilitation Act of 1973 explained
Section 504 of the Rehabilitation Act of 1973 prevents schools from discriminating against students with disabilities. Any school that receives federal tax dollars must make reasonable accommodations for these students.
To qualify, Section 504 requires school districts to evaluate students at no cost to the parent or caregiver. The school district can initiate the evaluation, or you can request one.
If a child qualifies, they are entitled to personalized services to meet their needs. This is commonly known as a Section 504 plan.
The ADA explains that someone has a disability if they have "a physical or mental impairment that substantially limits one or more major life activities, [have] a history or record of such an impairment, or [are] perceived by others as having such an impairment."
The act does not specifically list each and every condition that can result in disability. However, people with ADHD often meet the definition. It depends on which characteristics they experience from the condition and how severe their symptoms are.
If their symptoms have a significant impact on their everyday life, their ADHD can count as a disability under the ADA.
ADHD has three basic characteristics. These are:
Inattention: For example, this could involve having trouble concentrating or paying attention, being disorganized or forgetful, or being easily distracted.
Hyperactivity: For example, this might mean having too much energy, talking too much, being fidgety, moving constantly, or interrupting.
Impulsivity: For example, this can include having problems with self-control.
ADHD can manifest in three ways according to which characteristic is most prominent. These three ways, or types of ADHD, are:
predominantly inattentive type
predominantly hyperactive type
combined presentation type
Learn about the different types of ADHD here.
ADHD is not a learning disability. Learning disabilities can be co-occurring conditions with ADHD. When this is the case, addressing learning and behavioral problems can be more challenging.
However, ADHD can qualify as a disability because it can affect learning. People with ADHD can have trouble concentrating, reading, and communicating. This can all translate into problems with learning.
ADHD can qualify as a mental disability because it can affect mentation, which refers to thinking or mental activity. It is mainly a neurodevelopmental condition. However, there is also a mental health component to ADHD.
According to the CDC, the Diagnostic and Statistical Manual of Mental Disorders, 5th edition sets the criteria for diagnosing ADHD.
In addition, depression, anxiety, and other mental health problems are common co-occurring conditions.
Experts consider ADHD a neurodevelopmental condition. This means that something affected brain development to cause it.
In fact, research suggests that brain imaging has revealed differences between children who have ADHD and those who do not. ADHD also tends to run in families.
However, having ADHD does not automatically mean that you have a disability. ADHD can range from mild to severe. People with mild effects from the condition may not qualify as having a disability.
In order to receive extra support for ADHD, your child needs to undergo evaluation. Under Section 504, you can request an evaluation at no cost through your child's school. The school must conduct the evaluation or explain why it is refusing your request. If it refuses, you have the right to dispute the decision through due process. This includes having a lawyer present at a hearing about the evaluation.
Usually, evaluation includes a variety of inputs from parents or caregivers, teachers, and doctors that involve scales and evaluation forms, such as the Conners measure. A medical diagnosis is not required. Your child may also contribute, depending on their age.
If your child qualifies as having a disability, the next step is making a Section 504 plan. This plan is individualized for each child.
Types of services and accommodations can include:
allowing audio recordings of classes or providing class notes
giving extra time for tests or breaking tests into smaller blocks
providing a separate quiet area for completing tests or working
reducing the amount of homework
offering seating at the front of the class
Each person has different needs. The plan should address the specific needs of your child. Their needs may also change with time. For this reason, Section 504 plans should undergo periodic review and revision to stay current with your child's needs.
Adults with ADHD have the right to workplace accommodations under the ADA. Contact your human resources department to discuss your needs.
Learn about talking with a doctor about adult ADHD here.
You can receive disability benefits for ADHD, but you need to meet a strict set of criteria.
To receive Social Security disability income, you must be able to prove that you have had the condition since childhood. You must also be able to show that it has had a significant impact on your school performance, your work, or other aspects of your daily life.
A government official will examine a child with ADHD in their school performance. They will look for signs that the condition is affecting their learning. They may also look at medical documents, test scores, and the life history of the person with ADHD.
The person must also have the medical documentation proving that they have a diagnosis of ADHD and that they exhibit the symptoms of the condition.
They must also have proof that two of these three consequences have happened because of their ADHD:
problems with communicating
difficulties in social settings
issues in their personal life involving people in their age group
Filing for Social Security disability income can be a complicated and lengthy process. A lot of evidence is necessary to prove that ADHD has had a significant impact on a person's life.
Read our frequently asked questions about Medicare here.
Medication and cognitive behavioral therapy are the mainstays of ADHD treatment. However, there are also steps that you can take at home to help manage symptoms and behaviors.
These tips for helping your child cope with ADHD include:
Encourage regular physical activity, which is particularly important during periods of hyperactivity.
Establish routines and rules that your child can easily understand, and provide rewards when they follow them.
Make sure that they get enough rest and sleep.
Praise good behavior and minimize criticism.
Provide a balanced diet with regularly scheduled meals.
Use organizers and reminders to help with schoolwork and homework.
Learn more about supporting a child with ADHD here.
ADHD is a neurodevelopmental condition with a spectrum of symptoms and severities. For some people, it can lead to disability. People with ADHD have rights under both Section 504 of the Rehabilitation Act of 1973 and the ADA. These rights include accommodations in school and in the workplace.
If you think that your child may have a disability, talk with their school counselor or pediatrician. A proper evaluation is the first step in getting the right services for your child.
Was this helpful?