How to Prepare for a Telehealth Appointment for Your Child's ADHD
Was this helpful?
Telehealth appointments for ADHD are a convenient way for your child to receive therapy and medication monitoring. First, you need to find a therapist, pediatrician, or psychiatrist who offers virtual appointments. Preparing for your childhood ADHD telehealth appointment involves setting up the technology and testing it out to make sure it works before your session.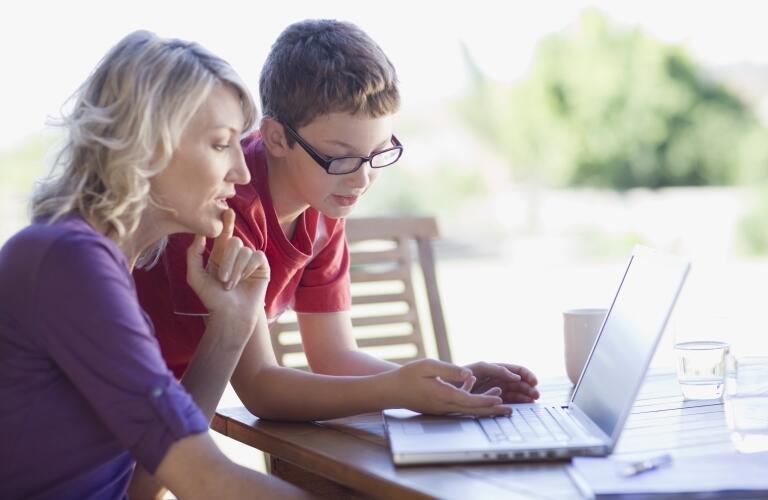 In recent years, treating ADHD (attention deficit hyperactivity disorder) via telehealth has become more commonplace. Telehealth for childhood ADHD uses technologies like a smartphone, computer, or tablet to provide mental health services at home, at school, or in another remote location. Other names for the practice are telepsychiatry and telemental health. Research indicates that telehealth is an effective way of evaluating and treating ADHD. Your current ADHD specialist might provide telehealth services, or you can find someone who does online, via your health insurance website, or through referrals. Before your child's first visit with an online ADHD therapist, there are a few things you both can do to prepare.
Telehealth might not be a good option for treating ADHD in every child. Some kids don't have the attention span to stay focused throughout a video session and benefit more from an office visit.
On the other hand, children who are anxious about office visits may feel more comfortable with an online ADHD therapist appointment. One advantage to having an appointment from home is that the doctor or therapist may be able to get a better sense of your child's home environment, making it easier to offer practical advice about things like breakfast routines or after-school activities. It can also cut down on travel time and time away from school and work.
Set up your computer or smartphone in an area where you have good lighting, quiet, and privacy. It's helpful to be in a part of your house that lets your doctor or therapist see your child's usual surroundings. This will give them a window into your child's daily life.
If possible, keep siblings and other family members out of the room while the session is happening. Limiting the visit to just you and your child will prevent distractions and help your child keep their privacy.
You will need a video-enabled smartphone, tablet, or computer with a webcam, speakers, and a microphone to use during an online ADHD appointment. You'll also need a reliable high-speed internet connection. Keep a pen and paper nearby so you can take notes and write down questions.
Your doctor's office should send you a link for the session or provide instructions about joining the call via a portal or app. Practice logging in ahead of time to make sure the video and audio are working.
Telehealth mental health sessions usually use passwords and encryption to protect your privacy. If you're not sure how your doctor or therapist is protecting your health information, don't be afraid to ask.
If this is your child's first telehealth visit, tell them what to expect ahead of time. Make sure they're well-rested before the visit. Give them a little snack, so the doctor or therapist won't have to compete with a rumbling belly for their attention.
Parenting with ADHD brings many challenges. For some children, going to a medical office can bring additional stress and anxiety. Telehealth is a good add-on or replacement for many office visits. It's an easy way to get an ADHD diagnosis, therapy, prescription renewals, and monitoring from the comfort and convenience of your home.
Was this helpful?