How Delayed and Extended-Release ADHD Medications Work in Children
Was this helpful?
Stimulant medication is a common treatment for attention deficit hyperactivity disorder (ADHD). These medications come in different forms. Delayed ADHD medications release part or all of the drug hours after children take them. Extended-release medications release the drug slowly over several hours. Your child's pediatrician can advise on the most effective medications to relieve ADHD symptoms.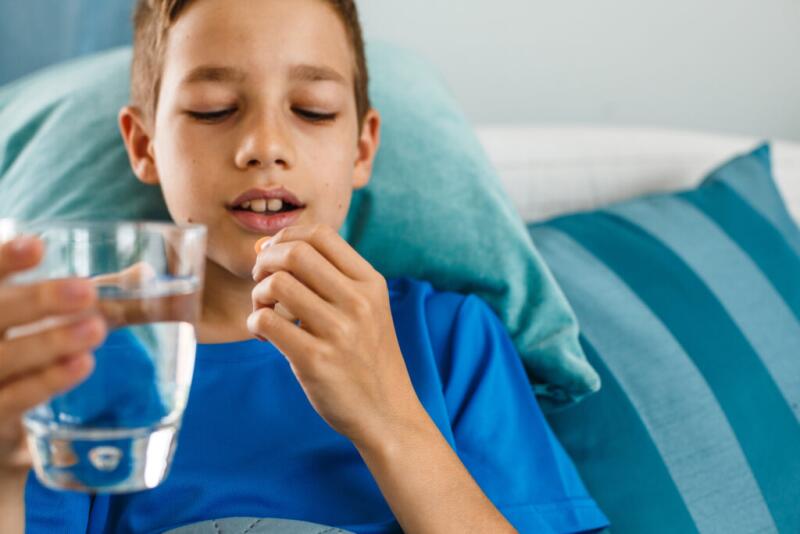 Stimulant medications are often the first choice of ADHD treatment because they work well for up to 80% of children who take them. The medications change the way parts of the brain communicate and help kids with ADHD focus and reduce hyperactive behaviors.
How long the effects of stimulant medication for ADHD lasts can vary. Short-acting stimulant medications start to work quickly and wear off within a few hours. Long-acting stimulants keep working throughout the day.
Each type has advantages and disadvantages parents can consider when choosing an ADHD treatment.
Stimulant medication for ADHD has been around since the 1960s. The medications act on the chemical messengers dopamine and norepinephrine in a child's brain. Kids need these chemicals to help them focus and regulate their emotions.
Several types of stimulant medications for ADHD are available, and each one works in slightly different ways to manage symptoms.
Short-acting stimulants were the first medications approved by the Food and Drug Administration (FDA) for ADHD. Their effects last about 3–4 hours, so kids often need to take them 2–3 times per day. Newer medications release more slowly, so kids can take them just once per day.
Extended-release ADHD medications for children are capsules or pills that slowly release the medication over time. These medications usually start to work within 1 hour and their effects last between 10–12 hours, so they can take kids through the whole school day.
Extended-release medications are usually labeled "XR." They come as coated tablets that gradually dissolve or as capsules with beads inside that release a little at a time. For example, Adderall XR releases half of its beads immediately and the other half in a few hours.
Examples of extended-release stimulant medications for ADHD are:
Adderall XR
Adhansia XR
Adzenys XR
Aptensio XR
Azstarys XR
Contempla XR
Dyanavel XR
Focalin XR
Quillivant XR is the only liquid extended-release medication. Its effects last for up to 12 hours. Vyvanse is a long-acting drug that releases gradually for up to 14 hours.
Other medications are designed to put the drug release on pause — the effects are delayed for a few hours.
Concerta has a coating that slows the release of the medication into what's called an "ascending dose." Thirty percent of the medication is released in the first dose, and the other 70% of the drug releases later in the day.
Daytrana comes as a patch and it takes 2 hours to start working. It then works gradually for up to 16 hours.
Mydayis is a capsule containing three types of beads that release at different times of the day. Its effects last up to 16 hours.
Jornay PM is a delayed ADHD medication taken at nighttime. The outer layer delays release of the medication overnight so it starts to work in the morning, just in time for school.
For some kids, an extended-release ADHD medication will last the entire school day. Children with a fast metabolism might churn through the medication too quickly and it wears off before the end of the school day.
Delayed ADHD medication may not kick in soon enough. This could leave kids without treatment early in the day.
Finding the right delayed or extended-release ADHD medication dose and timing may take a few tries. Work with your pediatrician and try out different formulations and doses until you find one that helps your child stay focused and in control all day with the fewest side effects. Learning all you can about the medications will make you a more active participant in your child's ADHD treatment.
Was this helpful?