How ADHD Affects Your Child Outside of the Classroom
Was this helpful?
ADHD doesn't go away when your child steps off school property. From behavior at home to developing friendships, ADHD has a broad impact. With the right tools and guidance, you can help your child thrive.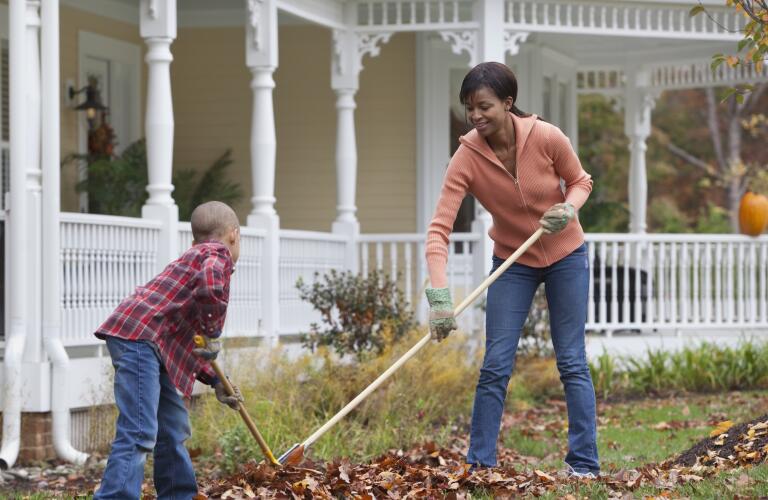 Attention deficit hyperactivity disorder (ADHD) is a condition primarily diagnosed in childhood. ADHD symptoms, such as trouble paying attention and problems with self-control, often create difficulties for children while they are at school. However, as most parents know, ADHD can affect every single part of the day at home, from breakfast to homework to nighttime routines. Here, we'll explore what you and your child might encounter and cover some strategies for parenting a child with ADHD.
Inattention, hyperactivity, and impulsivity are the three characteristic behaviors in children with ADHD. At school, a child with ADHD might make careless mistakes on tests or talk excessively during class, but at home, you may observe other things, such as:
incomplete chores
frequently misplacing needed items, such as glasses or cell phones
losing focus during conversations
avoiding things that require sustained concentration, like homework
difficulty playing quietly
running around the house or climbing inappropriately
struggling with time management
not following through on instructions
getting easily distracted
Children with ADHD also have a higher risk of injuring themselves than their peers without ADHD. The more severe the symptoms of ADHD, the greater this risk appears. Kids with ADHD are 4.6 times more likely to sustain a traumatic brain injury than those without. Lack of attention and impulsive behaviors likely contribute to the increase in accidents, such as bike injuries or unintentional poisoning.
ADHD can impact children socially as well. Some children with ADHD may have trouble making close friends. Children who struggle with attention span may be misperceived as being withdrawn or not caring. Conversely, issues with impulse control may make a child appear aggressive. Inappropriate social behaviors, like interrupting others when speaking or not waiting for their turn, may also cause problems with peers.
Children with ADHD are also more likely to have other conditions, such as anxiety, depression, or behavior disorders, that may further affect relationship development.
Parenting is challenging in general. When you have a child with ADHD, you may experience extra challenges, but there are things you can do to help your child succeed, including:
Ensure your child takes ADHD medication as prescribed: Many children with ADHD take medication to help control their symptoms. ADHD medication can be a very effective tool to help some children function better, and research indicates it can even lower their risk of injury.
Provide structure. Clear expectations and consistent routines are useful ways to teach responsibility. Children with ADHD often do better when they know what's expected of them.
Keep your child safe. Extra supervision may be necessary to prevent injuries or accidents. Emphasize the importance of safety in activities, such as wearing a bicycle helmet or looking both ways before crossing the street.
Support your child's successes. Children with ADHD may be used to receiving negative feedback or criticism. Instead, it can be beneficial to acknowledge good efforts and behavior.
Help with social skills. Pay attention to your child's relationships. Keep your child involved in activities they enjoy, such as sports or camps. Children with ADHD often possess appropriate social skills but may need help applying these skills in their interactions with others.
Encourage a healthy lifestyle. Good nutrition, plenty of sleep, and regular exercise play a role in how your brain functions, so instilling these healthy habits is even more important for a child with ADHD.
Consider behavior therapy: Behavior therapy is another effective treatment for children with ADHD, and experts recommend combining medication with therapy for best results. Therapy can teach children ways to overcome their ADHD symptoms and develop productive coping techniques. Parent training is also available to teach parents skills and strategies for incorporating behavior therapy at home.
If you're a parent of a child with ADHD, you're not alone. Partner with your child's pediatrician or psychiatrist, as well as a behavioral therapist, to provide the support your child needs to thrive.
Was this helpful?