Behavior Therapy for ADHD: What to Expect
Was this helpful?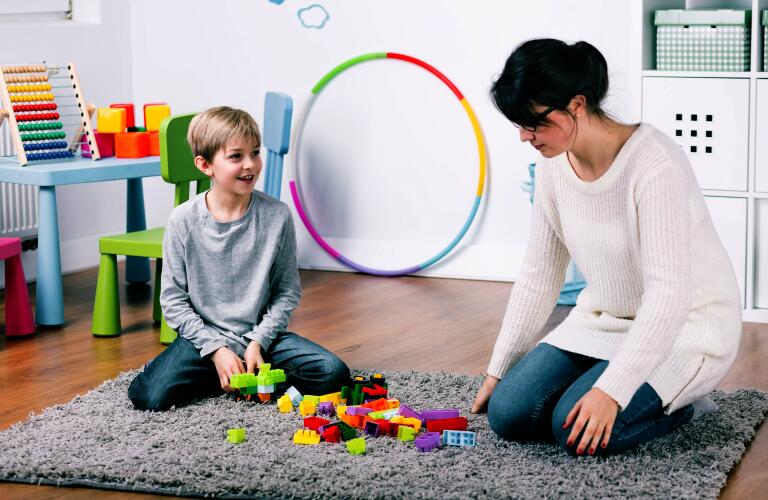 Approximately 11% of American children ages 4 to 17 have been diagnosed with ADHD, or attention-deficit/hyperactivity disorder, a condition characterized by inattention, impulsivity and hyperactivity. The symptoms of ADHD can make it difficult for a child to make friends and succeed in school. Children who struggle with organization, attention and behavior—and see their peers succeeding socially and academically, without apparent difficulty—often develop low self-esteem, anxiety and depression.
Treatment can control the symptoms of ADHD and make it easier for children to function at school and at home. Prescription medication and behavior therapy are both proven and effective forms of ADHD treatment. Many people have heard about prescription medication for ADHD; fewer are familiar with behavior therapy. Here's what you can expect from behavior therapy for ADHD.
Behavior therapy teaches parents, teachers and childcare providers how to alter the environment to help a child improve his or her behavior. Adults learn how to encourage good behavior, how to communicate with a child with ADHD, and how to create routines and structures that help the child succeed.
The American Association of Family Physicians recommends behavior therapy as the first treatment for young children (ages 4 and 5) with ADHD. Medication should only be prescribed to young children if behavior treatment doesn't result in significant improvement.
The recommended treatment for children ages 6 to 11 years is a combination of prescription medication and behavior therapy. However, if parents are hesitant to put their child on ADHD medication or prefer to try a natural ADHD treatment, behavior therapy is an appropriate first step.
According to the U.S. Centers for Disease Control and Prevention, beginning ADHD treatment with behavior therapy is a good idea because it empowers parents to help their child. Research has also shown that behavior therapy is as effective at controlling the symptoms of ADHD as prescription medication—without the risk of side effects. That's important, because young children are more prone than older children to develop side effects from ADHD medication, and more research is needed to fully understand how ADHD meds affect the body and brain over the long term.
Parents should look for a provider who regularly works with parents and teachers of children with ADHD. Programs that have been shown to reduce ADHD symptoms and problem behavior include:
Triple P (Positive Parenting Program), an online parenting class

Incredible Years parenting program, which typically meets weekly for 12 to 20 weeks; group sessions last 2 to 3 hours while mentors share specific parenting strategies with attendees.

Parent-Child Interaction Therapy, designed so parents interact with their child while the therapist watches behind a one-way mirror. The setup allows the therapist to mentor the parents in real-time using in-ear speakers. PCIT is best for children younger than 7 who have ADHD along with disruptive or defiant behaviors.

New Forest Parenting Programme, an at-home, 8-week training system created for parents with preschool children, but it can also be effective with older kids. During 1- to 1.5-hour sessions, the therapist teaches the parent(s) to recognize ADHD behaviors and watches how the parents interact with the child—oftentimes as the family plays a game that requires attention or a specific skill. The therapist coaches the parents on effective ways to interact with the child and bring about the desired behavior, such as waiting patiently.

During behavior therapy, adults learn more about ADHD. They also learn how to effectively communicate with and discipline children with ADHD. Some behavior therapy techniques that are commonly taught include:
Positive reinforcement to encourage desired behavior

How to use time-outs to minimize unwanted behavior

How to use rewards and consequences to motivate children

Children can also participate in skills training. It's very useful for children with ADHD to learn time management and organizational strategies. Skills training can start in preschool (or the preschool years) through play choice, among other methods.
Private behavior therapy programs typically involve an initial meeting of the parents, child and provider to discuss challenging behaviors and select one behavior to address. The provider then helps the parents and child develop a plan to encourage and reward positive behavior toward a stated goal. During weekly follow-up sessions, the family reviews progress and problems, and the therapist provides support, encouragement and education.
Because consistency is so important to children with ADHD, behavior therapy programs are most effective if they include a child's parents, teachers and childcare providers. If it is not possible to include all the adults who regularly work with a child, those who can attend should share information about effective behavioral interventions with all involved parties.
It may take weeks to see improvement from behavior therapy, and it's common to experience some success and regression; it takes time for both parents and children to learn new behaviors. If your child's behavior steadily worsens, however, or if your child is still struggling significantly after two months of behavior therapy, talk with your healthcare provider.
For some children and families, behavior therapy alone can control ADHD symptoms. Other children do best with a combination of prescription ADHD medication and behavior therapy.

Was this helpful?