7 Ways to Work Out ADHD-Related Job Challenges
Was this helpful?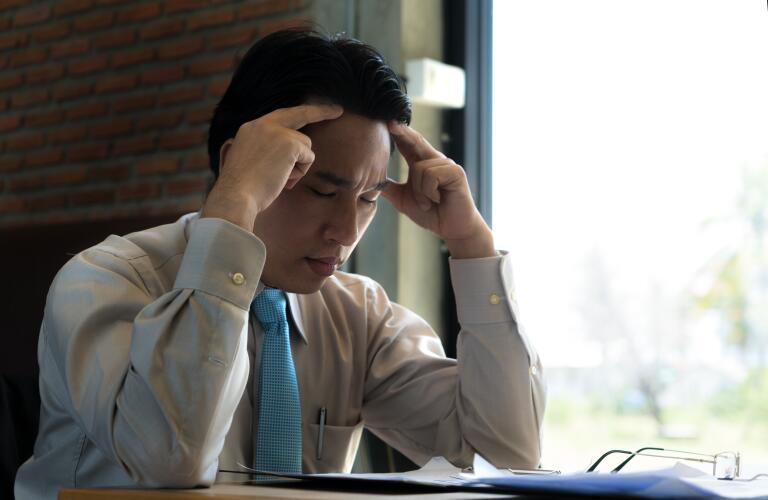 Tuning out distractions, meeting deadlines, sitting through meetings. Lots of people have trouble with these situations at work.
But the challenges are magnified when you have ADHD—and just telling yourself to buckle down and get serious isn't enough. You need specific strategies that really work on the job.
5 Things You Didn't Know About Adult ADHD
Below are some workable solutions to common problems:
Whether it's chatty coworkers, office traffic, or noisy equipment, distracting sights and sounds are a common problem for people with ADHD. The ideal solution is a private workspace. If you don't have your own office or cubicle, an empty conference room might be an option. But if moving to a quiet spot isn't feasible, try listening to white noise or soothing music through earphones. To reduce visual distractions, clear out clutter. Keep your work area as neat and tidy as possible.
Budgeting time is another crucial issue. Break down big projects into several smaller tasks and give yourself a deadline for each one. Create a timeline so you can see exactly where you should be on any given day. Then mark your daily progress to show where you actually are. If you start falling behind, take action to catch up before the problem gets worse.
Nobody likes sitting through long meetings, but ADHD can make it extra difficult. Take notes to keep your mind and hands occupied. Jot down ideas or questions you want to bring up later. To fend off boredom and restlessness, get up for occasional bathroom or water breaks.
If you routinely lose track of important papers, create a filing system to make it easier to find what you need when you need it. Do one of three things immediately after receiving new paperwork:
Fill it out and send it off.

File it.

Toss it.
Regularly purge any papers you no longer need.

People with ADHD often listen poorly, interrupt others, blurt out inappropriate comments, or have trouble reading body language. Such behaviors can be barriers to success with coworkers, clients, and customers. One way to hone your social skills is by watching others you admire in person or even on TV. For specific tips, a self-help book or job coach can be invaluable. Pick one skill to work on. Then practice by rehearsing with a partner or simply imagining yourself using the skill in real life. As with anything else, practice makes perfect.
Forgetting a loaf of bread on the way home from work is a minor inconvenience. Forgetting a meeting with the boss can be a major mistake. To keep that from happening, set up e-reminders on your PDA or computer. Or go the low-tech route and put sticky notes in can't-miss spots, such as your computer monitor. It's a small step that can take you a long way.
Frequent phone calls and e-mail pop-ups can be constant distractions. This can surely sabotage your workday. Set aside a specific time each day for checking and replying to messages. The rest of the time, if possible, route phone calls straight to voicemail and turn off e-mail notifications.

Was this helpful?