4 Positive Parenting Tips for Moms and Dads with ADHD
Was this helpful?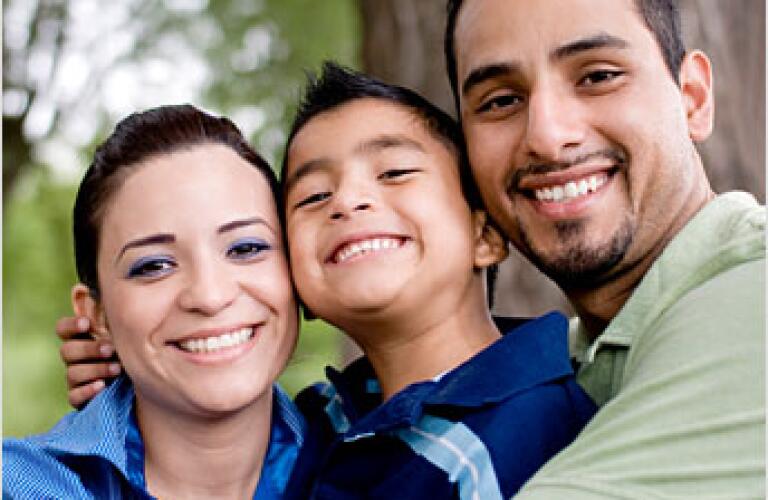 Being a parent is a tough job, and being a parent with ADHD just adds to the challenge. But as any mom or dad knows, the rewards far outweigh the costs—and having ADHD doesn't change that. With creativity and determination, you can find solutions for any extra problems ADHD may cause. And if you happen to have a child with ADHD, you'll have a leg up on knowing how to help.
Below are some common hurdles—and ways to get over them:
Organize daily schedules. If you're like most people with ADHD, you find it hard enough keeping track of your own plans. Keeping up with the kids' schedules, too, makes it that much harder. Day planners and to-do lists are the busy parent's best friends. Make a master schedule for yourself, and teach school-aged kids to carry their own day planners, too.

Enforce consistent rules. Sticking to a program is not always easy when you have ADHD. But for your kids' sake, it's crucial to set clear rules and follow through on enforcing them. When you make a new rule, talk with your kids about why it's important. Then write it down so no one forgets. Also write down the consequence for breaking the rule and carry it out when necessary.

Open a dialogue. Many people with ADHD have trouble with conversation skills, such as listening carefully and taking turns talking. Yet talking with your kids is one of the best ways to help them feel safe, secure and loved. To get the ball rolling, ask specific questions that call for more than a one-word answer. For example, if you ask, "How was school today?" your child will probably answer "Fine." Instead, ask, "What happened at school today?" Ask, "What was your favorite part of the movie?" instead of "Did you like the movie?"
Listen to the answer. Resist any urge to criticize or blame, which will only shut down future communication. Repeat back what you've heard to make sure you're getting the message. Then share your own thoughts and feelings in return. Resist immediately talking about yourself. Try to first fully understand the other person. If carrying on a conversation is hard for you, consider seeking help from a counselor or coach.
Since ADHD often runs in families, it's not uncommon for a parent with ADHD to have a child with the same disorder. If you do have a child with ADHD, the good news is that you already know a lot about the disorder and how to manage it successfully. You're in a great position to offer advice and support.
In addition, you're the perfect role model. Your child is naturally primed to learn by watching and mimicking you. If you model good strategies for staying organized, following through on plans, and interacting with others, your child will probably pick up many of these skills by imitation. As they say, like parent, like child.
Was this helpful?