Improving patient outcomes has always been a priority for hospitals, clinical leaders, and their teams. Now, more than ever, there is a greater focus on quality by patients, employers, and payers. The industry's increasing focus on quality requires that hospitals be both aware of and transparent with their quality outcomes, and Healthgrades has the tools to help hospitals drive continuous efforts to measure and improve quality outcomes.


The Healthgrades Quality team works with hospitals across the quality spectrum to explain the "why" behind a hospital's performance. Healthgrades helps hospitals teams understand where there are improvement opportunities and how to prioritize their improvement efforts. Our team reviews a comparative analysis with clients of their performance against top-performing hospitals, local and national competitors, and also national and state benchmarks. Additionally, part of the measurement process is identifying trends and outliers in the data to further pinpoint opportunities to focus on in targeted improvement efforts.

Healthgrades helps hospitals objectively compare their clinical quality to competitors and better identify areas and strategies to achieve the desired improvement.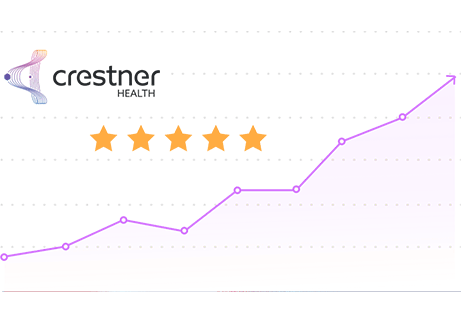 Improve clinical performance
Improve quality outcomes - mortality and complication rates, length of stay, and more - with our team of clinical experts and an intensive consultative approach.

Healthgrades provides hospital partners with data-driven, evidence-based analysis of clinical outcomes, performed in near real-time. The Healthgrades quality improvement tools enable timely and detailed analysis of hospital performance for the entire patient population – providing targeted insights at a service line, practice, physician, and patient level using risk-adjusted outcomes.

Clients do not simply get data analytics. These engagements provide directional feedback on implementing the findings, track the results of improvement initiatives over time, identify performance differences between physicians and facilities in the hospital, and support on how to leverage the findings to drive change.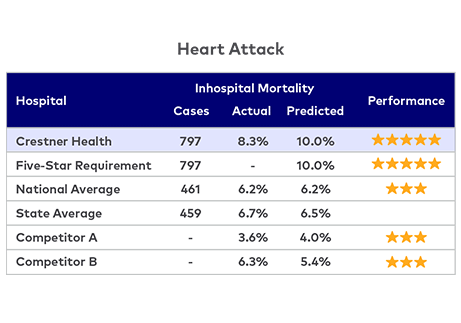 Healthgrades is a trusted quality improvement partner with 300+ hospitals, delivering actionable insights during 1,000+ clinical consultations annually. The Healthgrades Quality Improvement team has a strong, visible track record of measuring and helping hospitals improve quality performance for nearly 20 years.

By pairing an experienced and talented team of clinicians, physicians, chart review specialists, data scientists, and statisticians with unique and powerful intellectual property, we work as an extension of your team to deliver quality improvement products and services that not only provide data/information but drive actionable insights, measurable outcomes, and meaningful improvement.
Stand out in your market and meet your quality goals
Healthgrades helps hospitals promote what they're doing right, measure clinical trends, and continuously improve patient care.