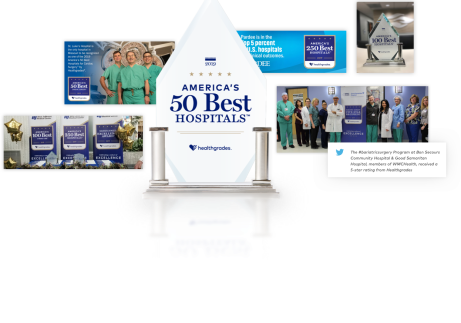 Celebrating quality achievements
For 20+ years, Healthgrades has helped hospitals celebrate clinical success to increase patient engagement and demonstrate a commitment to patient care. These awards underscore the dedication and skill of care teams, help recruit and retain physicians, and support overall brand awareness. To meet the demands of patients and hospitals for transparent quality measures, Healthgrades publishes Hospital Quality Rating and Awards Releases throughout the year. The Healthgrades releases focus on Specialty Care Excellence, Overall Hospital Quality, Patient Safety, Patient Experience, and Women's Care. Each award release provides a new opportunity to validate performance, spark improvement efforts, and celebrate success.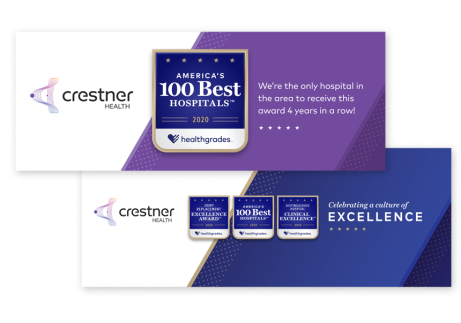 Hospitals proudly display their Healthgrades achievements, which publicly recognize an exceptional dedication to
quality healthcare
and superior clinical outcomes. Promoting quality achievement helps hospitals differentiate their care, attract new patients, and build community awareness and support.
Stand out in your market and meet your quality goals
Healthgrades helps hospitals promote what they're doing right, measure clinical trends, and continuously improve patient care.