Quality Center? What's That?
Was this helpful?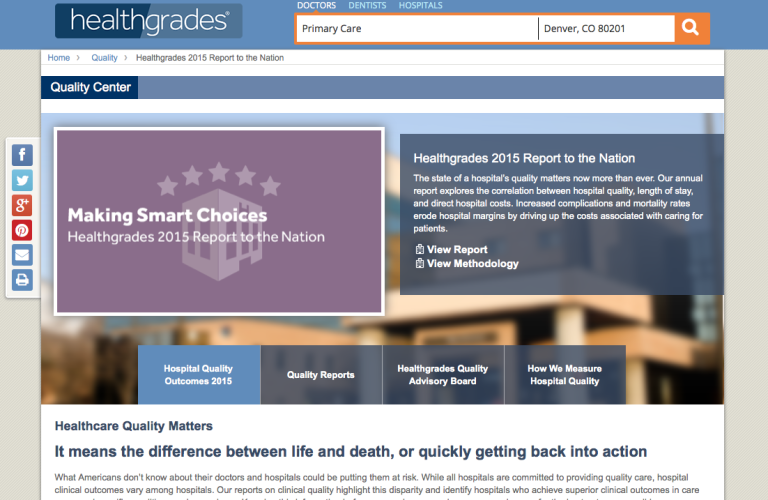 Ever wondered which hospitals have the best clinical quality in America? Or which hospitals have the best Patient Experience or Patient Safety scores? You can find out in the Healthgrades Quality Center.
The Quality Center is where you can find the most recent Healthgrades Hospital Ratings and Awards, and can check out the methodology behind the winning hospitals. You can also look at our reports on clinical quality that highlight the differences between outcomes among hospitals, and identify hospitals that achieve superior clinical outcomes in specific care areas and specific conditions and procedures.
For example, you can find hospitals with superior clinical excellence in Maternity Care or Cardiac Surgery, to name a few. These reports not only cover the most recent year's winners, but also show previous winners so you can evaluate a hospital's progress over time.
In addition to helping you understand why the winning hospitals are performing better than others, you can also find videos that explain how we measure hospital quality, how to make informed healthcare decisions, and tips on how to choose your doctor.
Why should you spend some time checking out the Healthgrades Quality Center? It's simple - the information will help you to make better healthcare decisions for you and your loved ones.
Was this helpful?