High Quality Care and The Need for Transparency in Healthcare
Was this helpful?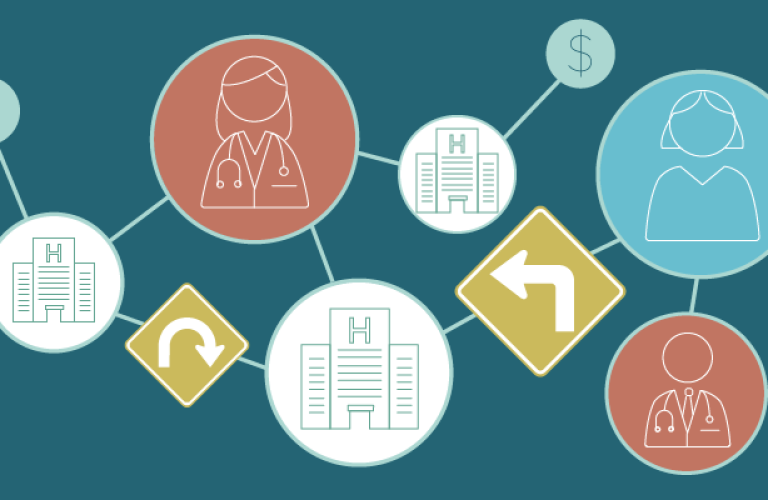 Healthcare consumers today are more engaged in their care than ever before. Driven by an increase in consumerism and more ubiquitous access to information and data to help consumers make more informed decisions, consumers research their care options to improve health outcomes and their patient experience. However, the fractured healthcare system today isn't simple for consumers to navigate. Despite trends to improve transparency and access to high quality care, there is still a tremendous opportunity for the healthcare industry as a whole.
At Healthgrades.com, we are working hard to provide more transparency for the 30 million monthly unique consumers who use our service to research, choose, and appoint with a doctor either by phone or by online appointment scheduling. Our primary consumer is generally the female head of household who is looking for healthcare options for not just herself, but her immediate family members. She is seeking more transparency in physician information, insurance coverage, scheduling and price, as well as hospital and physician quality.
Certainly, the concept of quality care is complex, and the stakes are high. High-quality care is so important that the entire payment system is currently undergoing significant updates, to reimburse physicians and hospitals for the value of the care they provide, not the volume of procedures they perform. In April 2015, President Obama signed into law the Medicare Access and CHIP Reauthorization Act of 2015 (MACRA), establishing the Merit-based Incentive Payment System (MIPS) that consolidates existing Medicare quality programs and establishes a pathway for physicians to participate in an Alternative Payment Model (APM). Even before MACRA was signed into law, many organizations had already updated their processes to be more laser focused on providing high-quality care, restructuring internally and creating coordinated care teams.
To this end, Healthgrades recently released its 2017 Report to the Nation, an analysis of quality and clinical outcomes for 4,500 hospitals across the country. The report identifies top quality hospitals and offers insight on variation in clinical quality and outcomes nationally. The analysis also examines patients risk for complications and mortality with common surgeries along with relative driving distance to hospitals in general, and to hospitals demonstrating superior outcomes in a surgery or procedure.
Resources like this report are incredibly valuable to consumers. The Healthgrades report takes into account mortality and complication rates--which provide both relevant and objective measures for evaluating hospital quality--leaving perception and reputation out of the ratings equation. Healthgrades provides consumers with this data to help them find the right doctor and hospital.
This quality information is important for hospitals, too. Because consumers seek information about care options, it behooves hospitals to strive to meet these quality milestones, and then effectively communicate how these achievements mean that they can best meet the needs of the community.
While this industry evolution might not be simple, it is certainly worthwhile.
Was this helpful?