Healthgrades iPhone App
Was this helpful?
At Healthgrades we take your care very seriously and want to empower you to make informed decisions about your healthcare. We know it is easier to put more thought around your next vacation than it is about your doctor. But we think our iPhone app can help change that.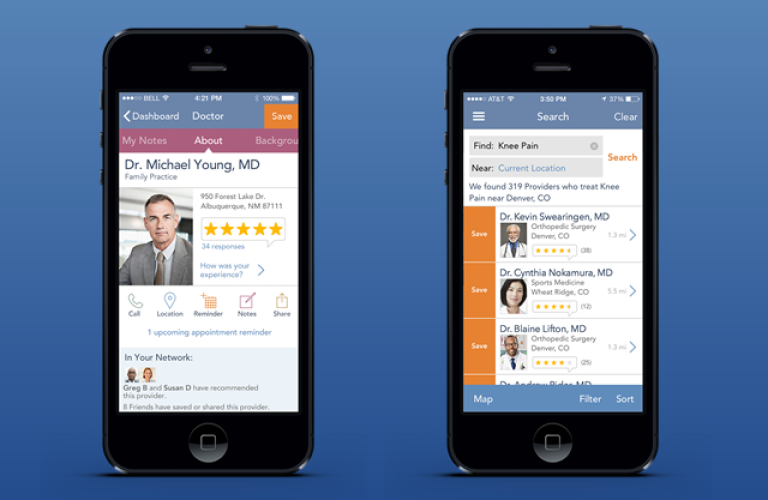 You can do a ton of cool things with our app, including:
· Searching for doctors from more than 3 million listings
· Reading doctor reviews from patients like you
· Saving your doctors' information to keep you organized
· Setting up custom alerts that send you a calendar reminder of your upcoming appointments
· Keeping personal notes from your visit with your doctor
· Saving a photo of that pesky insurance card info
We know that friends are a typical starting point for certain types of doctors, but that begins to thin out when you start to look for specialists who treat a very specific health concern.
Our iPhone app is a better way to find doctors, research the care they provide and understand how hospital outcomes affect you. It can help you to understand the available data and save all your doctors' and hospitals' information so it's there for you, when you need it.
Download our free iPhone app, find your general practitioner or the specialist you've been meaning to look up and begin managing your healthcare with Healthgrades. It's like having a trusted healthcare partner in your pocket when you need it.
Was this helpful?