Good or Bad: Skill and Care Quality Mentioned Most in Patient Online Reviews
Was this helpful?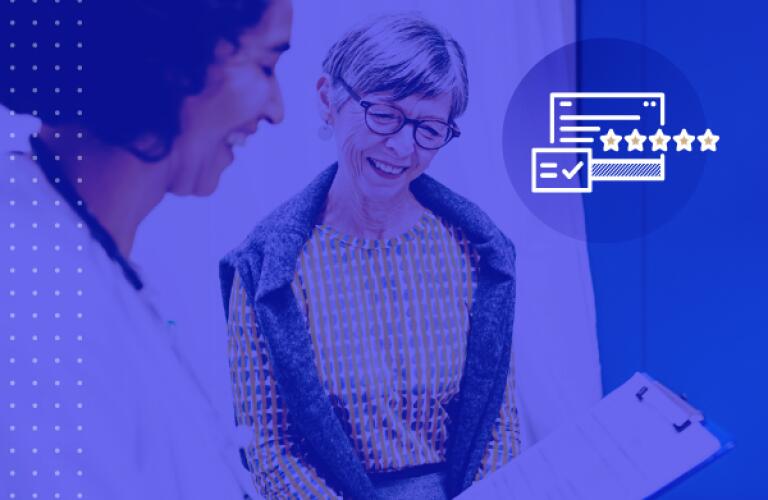 With numerous objective measures of clinical outcomes available, it can be tempting for physicians to dismiss online reviews. After all, they're based on personal perception. During an encounter, the doctor may have provided high-quality care that did not, for whatever reason, match the reviewer's expectations.
That said, online reviews give providers and health systems unique insight into how patients experience healthcare and what most strongly influences their perceptions of care quality. In January, Healthgrades and MGMA released the Patient Sentiment Report, an analysis of more than 8.4 million star ratings and 2.4 million written reviews that reveals what patients say about their doctor after an appointment. Launched in 2018, the annual report captures overall trends in physician ratings and provides a detailed analysis of the themes present in comments.
Patients most often mention a doctor's skill or care quality when writing reviews.
In negative reviews, patients mention wait time, visit time, and office staff up to three times more often than they do in positive reviews.
New Jersey and Idaho doctors are among the most highly rated in the country, while providers in Maine and West Virginia receive lower ratings.
Patients who take the time to provide open-comment feedback in a review may be the most opinionated at either pole, but they also provide some of the keenest insights. Of the 2.4 million comments analyzed by Healthgrades, 95% touch on at least one of six themes, either positively or negatively:
Skill and care quality: A patient's trust in the provider's ability to provide effective treatment.
Bedside manner: The patient's comfort with a doctor and his or her personality; how the doctor makes the patient feel.
Communication: Whether the patient felt a doctor listened to questions and provided clear information.
Staff: A patient's interaction with medical office staff, which patients may also interpret as nurses.
Visit time: The total time spent at the doctor's office, including the appointment. For some patients, a shorter visit time is desirable, while others may value a doctor spending significant time with them.
Wait time: The time spent at the doctor's office waiting for an appointment to begin or between segments of an appointment.
Knowing how patients evaluate their practice can help physicians establish clear goals upfront and gain a shared vision of the expected outcome. Positive interactions among patients, providers, and staff lead to more frequent visits and more productive appointments, which leads to better health.
For a complete analysis, including percentage of positive and negative comments by theme, reviews by both physician and patient gender, ratings by U.S. state, key takeaways, and methodology, read the full 2020 Patient Sentiment Report.

Was this helpful?