Five Healthcare Consumerism Trends to Watch
Was this helpful?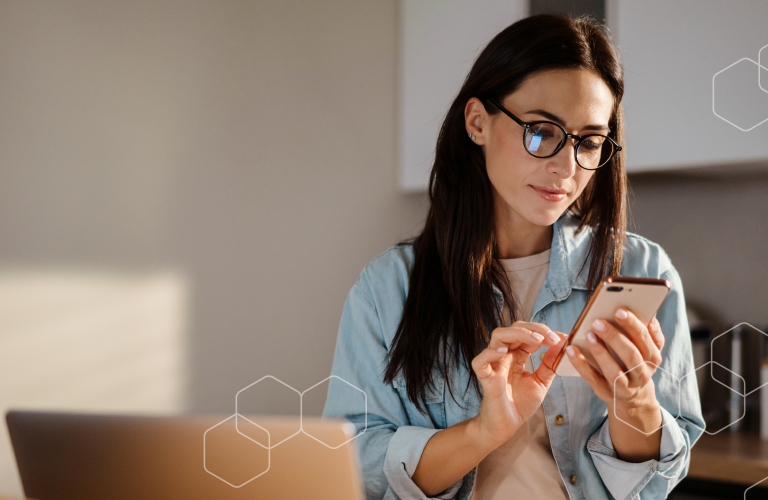 What's trending among today's healthcare consumers? Digital front doors, telehealth, and the power to choose.
Today's healthcare consumer can be summarized in five words: cost-driven, proactive, informed, tech-savvy, and relationship-oriented. Patients expect their interactions with health systems to be fast, convenient, and preferably digital. They also expect effective, personalized treatment options that won't break the bank.
How can you attract these selective healthcare consumers? What qualities and offerings are prospective patients searching for as they research health systems? You can keep a pulse on what new patients want and outmaneuver your competition by keeping an eye on these five healthcare consumerism trends.
1. Patients take a more proactive approach to health
Many consumers realized the importance of preventative care as the coronavirus pandemic wore on and started practicing healthier habits while at home. Now that restrictions have lifted and consumers are feeling confident enough to return to hospitals and doctor's offices, consumers are carrying that proactive attitude forward.
48 percent of patients worldwide regularly make positive wellness choices, and 32 percent of Americans say they've tracked their health through a fitness wearable or a mobile app. Also, over 60 percent of millennial consumers frequently research health-related topics. Consider adding digestible educational content to your website or posting wellness tips on social media to appeal to the proactive healthcare consumer.
2. Telehealth continues to grow and shift into new specialties
Telehealth might have started out simply as an alternative to in-person care, but it's become the preferred method of receiving care for many healthcare consumers. Research from McKinsey shows that 55 percent of patients are more satisfied with telehealth than in-person care, 63 percent are interested in more digital health solutions, and 40 percent will continue to use telehealth even after the pandemic.
Telehealth usage has surged since the beginning of the pandemic, and unfortunately, so have mental health issues. NRC Health's 2022 report shows a 206 percent increase in telehealth counseling and a 190 percent increase in hospitalizations related to mental health incidents from 2020 to 2021, primarily due to the physical and emotional stress caused by COVID-19.
Other areas that have shown to benefit greatly from telehealth include pediatric care, dermatology, ophthalmology, and dentistry, with follow-up appointments also shifting to a virtual environment. With nearly a third of Americans suffering from chronic conditions, telehealth also keeps patients accountable to their care plan by making it easier for them to connect with doctors when they need to, without long lines or wait times.
Now is the time to bolster telehealth options and make sure it's simple and straightforward for patients to make appointments online. Also, emphasize your hospital's commitment to mental health and wellness. Try hosting webinars that discuss important issues like depression, anxiety, and burnout, distributing more mental health surveys, or instructing doctors and nurses to take a beat during in-persons to ask patients how they're really doing. For a deeper look at how telehealth is redefining the patient journey and information on what health systems can do to catch up, check out our recent webinar.
3. Digital front doors gain traction
Consumerism in healthcare revolves around convenience, and digital tools fuel patient engagement like never before. Over 50 percent of consumers say they use search engines to find a primary care physician, and 68 percent of patients prefer a doctor that offers online scheduling over one that doesn't. According to a survey by GlobalWebIndex, around half of consumer respondents say that the ability to access medical records, complete paperwork, manage prescriptions, and communicate with health staff online helps them manage their health better.
A digital front door is not only a tool for patient acquisition—it's a glimpse into what your practice can offer. Build a robust online portal through which patients can interact with your practice in an easy and personalized way, and remember that a digital front door doesn't only live on your site. A third-party site like Healthgrades can direct more patients through your health system's digital front door by improving your hospital's discoverability, linking directly to your scheduling portal, and more.
4. Patients embrace the power to choose
Today's patients want a high-quality, compassionate, and personalized healthcare experience, and they're not afraid to search until they find one. That's why online reviews are so vital! On average, healthcare consumers read up to six reviews before deciding, and 84 percent of patients admit to passing on a doctor with less than a four-star review, even if another physician recommended them. Patients also appreciate reputational integrity and transparency, so much so that consumers are five times more likely to select a practice that embodies these traits.
Make sure prospective patients can find you by increasing your brand's visibility on a third-party rating site like Healthgrades. Flesh out physician profiles with high-quality photos and detailed bios, take time to respond to all reviews (positive or negative!) and provide current contact information. Additionally, by becoming a Healthgrades Partner, you can incorporate online appointment scheduling for in-person and telehealth services directly into your physicians' profiles to convert patients who are ready to appoint.
5. The need for price transparency rises
Patients now bear more financial responsibility for treatments and doctor visits as out-of-pocket costs increase. The Centers for Disease Control and Prevention reported that 14 percent of consumers struggle with paying medical bills, with or without insurance. Although the CMS Price Transparency rule went into effect in January 2021 for all U.S. hospitals, only 14 percent of them have been complying as of January 2022. With 75 percent of healthcare consumers researching healthcare costs before settling on a doctor, being transparent about your prices will garner positive recognition from patients.
Meeting high-value, low-funnel patients during their healthcare journey matters most for conversions. How do you find them? Every year, half of all U.S. healthcare consumers who see a doctor visit healthgrades.com, making us the #1 platform for connecting patients with physicians. Of visitors who search for a doctor, 67 percent schedule appointments within a week.
Healthgrades improves your health system's visibility and presence while offering an array of digital avenues for consumers to interact with your brand. Your health system will be prominently featured on Healthgrades search results pages, intercept searches on competitive profiles, and drive qualified conversions at a fraction of the cost compared to Facebook and Google advertising. Get in touch with Healthgrades to learn more about how we can help you adjust your marketing strategy to meet consumerism trends in healthcare.
Was this helpful?